Reading from my tbr stacks, plus a couple from the public library. In addition to these, I'm about halfway through
The Good Soldier Švejk
by Jaroslav Hašek which I am reading because of an essay in
The Art of Flight by Sergio Pitol
.
I am about a third of the way through the Pitol--he keeps leading me to other things to read. More about this next month when I hope to have finished both books.
Meanwhile, I read some good ones this month...
The 6:41 to Paris
; Blondel, Jean-Philippe; Alison Anderson (Translation)
Former lovers meet (sort of) twenty-seven years after their break-up. For most of the nearly two and a half hour journey from Troyes to Paris they pretend not to recognize each other. What is he thinking? What is she thinking? It's a delight finding the answers.
My copy
Cover design by Liana Finck (see an
Interview with Liana Finck
on Words Without Borders).
Bret Easton Ellis and the Other Dogs
; Wolff, Lina; Frank Perry (Translation, from the Swedish)
Somewhat disjointed and meandering with stories within the story; amazingly, it all comes together in the end. Set in Barcelona.
My personal copy.
Cover design by Hannah Naughton
Where All Light Tends to Go
; Joy, David
Gritty, violent and dark--and very well written. North Carolina backwoods coming of age.
Advance Review copy
Book design by Nicole LaRoche
My Name is Lucy Barton
; Strout, Elizabeth
Excellent. Read it in one sitting.
Library book.
Still Life and Other Stories
; Shono, Junzo; Wayne P. Lammers (Translation)
Short vignettes of family life.
Finished copy from publisher through a 2014 blog win (
January in Japan
).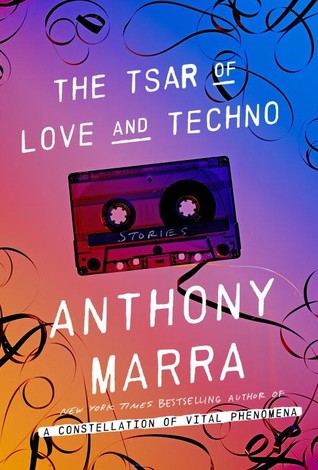 The Tsar of Love and Techno
; Marra, Anthony
Closely linked stories. Set in USSR/Post USSR; Leningrad, Chechnya, Siberia.
Advance Review Copy
Jacket design:
Christopher Brand
Jacket Photography:
Bobby Doherty
Lonesome You
; Wansuh, Park; Elizabeth Haejin Yoon (Translation) From the Dalkey Library of Korean Literature (#9)
Another fine collection of short stories. I especially liked the ones about family life and in-law relations. My copy.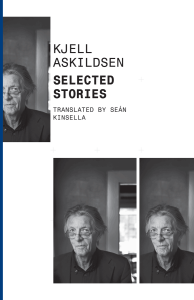 Selected Stories
; Askildsen, Kjell; Sean Kinsella (Translation)
Still more great short stories, this time from Norway. I wish a certain recently lionized Norwegian writer had taken some brevity lessons from Askildsen! My copy.
Cover portrait by
Finn Ståle Felberg
Anna and the Swallow Man
; Savit, Gavriel
This is labeled as juvenile fiction (
middle grades?
YA?) but it is an engrossing read for any age. Survival in Poland during World War 2.
Advance review copy.
Jacket art and interior illustrations by
Laura Carlin
Also: I enjoyed the author interview on
Shelf Awareness
These two are a step below the above, but interesting reads...
The Fine Color of Rust
; O'Reilly, Paddy
A single mom copes with kids, friends, and community problems in a small Australian town. She's a bit bitter, very sarcastic, and has anger management problems. All with a caustic sense of humor. She'll survive. Library book.
Cover design: Laywan Kwan
Cover Photo:
Ty Milford
Casada: A History of an Italian Village and Its People
; Comis, Anna; Isabel Comis Degenaars (Introduction and translation)
This was a bit of a surprise. The author and the translator are cousins, one lives in Casada, the other in New Jersey. The book is self published and is very well done. There are plenty of photographs & maps. I enjoyed it more than I had anticipated considering that it is about a village I've never visited (though I did drive through the region about 30 years ago). The book gave me a good feel for the place. My copy, free finished copy from author/publisher through Goodreads giveaway.
The following were OK reads, but not quite as good as those above...
The Dogs of Littlefield
; Berne, Suzanne
The town is listed as "one of the best places to live" but it is full of unhappiness. And someone is poisoning the dogs. Library book.
American Housewife: Stories
; Ellis, Helen
Book was fun, but seemed dated. I kept thinking of Erma Bombeck. If these stories are about contemporary women, I wonder if they have all turned into their grandmothers. Also, I skimmed in a couple of the longer pieces.... Library book.
The Land of Steady Habits
; Thompson, Ted
So-so marriage, family, divorce among the Bridgeport, CT commuter crowd. My copy.
The Roots of the Olive Tree
; Santo, Courtney Miller
Family saga, five generations of women with extra-ordinary long life spans. Set in the Northern end of the Sacramento Valley. My copy.