Some excellent fiction, an interesting memoir, a really fine non-fiction, and a picture book are the highlights this month.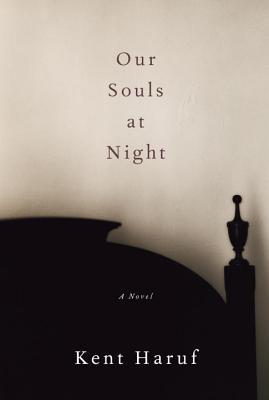 Our Souls at Night; Haruf, Kent
Very low key and very much on the mark about the choices we have to make as we grow old. Library book.
Jacket photo: Gareth Munden / Glasshouse
Jacket design: Carol Devine Carson
The Door
;
Szabó, Magda; Len Rix (Translator)
Loved this book! Emerence has become one of my favorite literary characters.
My personal copy.
(actually I started to read a library not realizing I owned a copy. Found it when I started organizing after the cart arrived)
Cover: Eva Hess,
Accession
, 1968 (I've been Googling Hess and I'm fascinated)
Cover design: Katy Homans
The Occupation Trilogy: La Place de l'Étoile – The Night Watch – Ring Road
; Modiano, Patrick;
translated from the French by Caroline Hillier, Patricia Wolf, and Frank Wynne.
Early Modiano works from the late 1960s. Library book.
Pedigree: A Memoir
; Modiano, Patrick
Wish I'd read this before I read the
The Occupation Trilogy
, it explains so much. Library book.
God Loves Haiti: A Novel
; Leger, Dimitry Elias
A love triangle is interrupted by the massive earthquake of January, 2010. This excellent novel follows the actions and thoughts of the three involved.
Library book.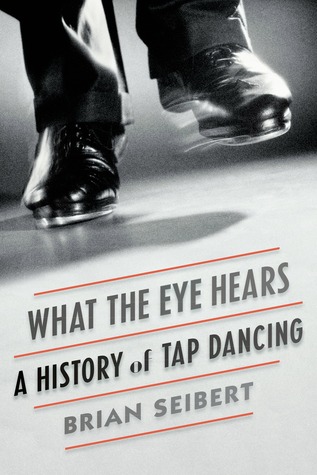 The Story of Lucy Gault; Trevor, William
Finally! An Irish story that I really like! Must read more William Trevor.
My copy.
What the Eye Hears: A History of Tap Dancing
; Seibert, Brian
I really enjoyed this book that covers not just the history of tap, but also discusses the future of the art. Excellent! Library book.
Jacket photo: Zigy Kaluzny / Getty Images
Jacket design: Jennifer Carrow
Belzhar, Wolitzer, Meg
One of the best YA novel's I've read.
Advance review copy
Dueling covers:
The US cover (left) is perfect. Not crazy about UK one.
US Cover photo: Michael Miranda
US Cover design: Kristin Smith
This was a lot of fun. The maps are clever, but at times a little hard to "read." I wish the format were slightly larger (it is about 10 x 8 inches). For a little more about this book see my
Bout of Books post of Jan 10
. Library book.




Good, but not as good as those above
Queen Victoria's Mysterious Daughter: A Biography of Princess Louise
; Hawksley, Lucinda
I slogged through this, but it was really more than I wanted to know...
Library book.
All the Light There Was
; Kricorian, Nancy
This suffers because of its similarity in title and subject with Anthony Doerr's
All the Light We Cannot See
. This is also set in Paris during the Nazi Occupation and it also is about a young girl. End of similarities. This story is about an Armenian family, the parents are refugees from the Armenian Genocide. The book is much less complicated than the Doerr book. Its straightforward telling is like a grandparent might talk to young family members. "How I met your grandfather during the war." Its really a YA novel and as such it is a good introduction to how life goes on in difficult times. I received a finished copy from author through a Goodreads giveaway.
Letters from Skye
; Brockmole, Jessica
A pleasant romantic epistolary story that starts with a fan letter from an American student to a poetess on the Isle of Skye. Set during WW1. Later, in 1940, the poetess' daughter tries to find out what happened all those years ago and the story continues with her correspondence. A fast read, ok for a diversion but sort of Enoch Arden
ish
but with a different ending. A bit more about this book on my
Bout of Books post of Jan 10
. Library book.
Beatrice and Benedick
; Fiorato, Marina
This backstory of the couple from
Much Ado About Nothing
was a good idea but lacks something in its execution. The witty dialogue between the pair is too forced, the villainy not forceful enough. I was put off by the introduction of a character named Michelangelo Crollalanza, supposedly a poet/playwright Sicilian born. Hint: he writes sonnets. Really! I struggled to finish this and admit to a lot of skimming. Library book.
The Guest Room
; Bohjalian, Chris
For some reason I found this thriller about sex trafficking boring. I read 25 0/0 but I just couldn't hang around to see what happened. It was like a not very good episode of CSI. I changed the channel and did not finish. Library book.