Since I usually post on Saturdays and this Saturday is June Third, I'm labeling this
June
even though the week has more May days than June ones.
Story:
The Relive Box
by T. Coraghessan Boyle (in
Watchlist : 32 stories by persons of interest
)
What would you watch if you had a magic box that allowed you to relive episodes from your past? Would you choose happy times, bad times, erotic times? And how addictive could it be?
Card: Four of Hearts
In the story, the box display
"...isn't a computer screen or a hologram or anything anybody else can see--we're talking retinal projection, two laser beams fixed on two eyeballs. Anybody coming into the room...will simply see you sitting there silently in a chair with your retina lit like furnaces."
(Card found on playingcard collector)
some stories online...
The Scent of Paradise and Oussama
Two stories from
Another Morocco
by Abdellah Taïa; translated from the French by Rachael Small.
"These are stories of life in a working-class Moroccan family, of a writer's affair with language, & much more."
Toward Marzahn: A Story by Bae Suah
; translated from the Korean by Annah Overly
From the translator's introductory paragraph:
"With its shifting timeframes, ambiguous narrator, and apartment empty except for small traces of previous inhabitants, Bae's "Toward Marzahn" perfectly depicts a hypnagogic atmosphere unlike any other. Marzahn is not in Korea but rather a corner of Berlin, a city where Bae has spent long stretches of time, and her words give life to this realm far removed from her Korean readers' homeland. Yet the loneliness of these characters never feels foreign or unfamiliar. Rather, it transplants Bae's readers to her reality, which her critics have hailed as "a world of dreams . . . through which lost voices drift."
The Size of Things
, by Samanta Schweblin; translated from the Spanish by Megan McDowell
A toyshop keeper acquires an unusual helper.
Labrador
by Daniel Dencik; translated from the Danish by Mark Mussari
"We'd always put off any proper introduction to each other's parents, because we had enough problems of our own without complicating matters even further. If you're going to introduce someone to your family, you better be sure."
other online reading...
Lessons in Slowness
by Susanna Basso; translated from the Italian by Matilda Colarossi
An essay on the role of patience when doing literary translation.
"I began to wonder if translation was, in fact, a waiting game."
A Brief History of a Decline: The Iranian Novel at the Dawn of the Millennium
by Amir Ahmadi Arian an Iranian novelist and journalist.
Read Dozens of Historical Architecture Books for Free Online Thanks to New Library Exhibition
"Buffalo and Erie County Public Library of Buffalo, New York, has recently opened a new exhibit at their Central Library titled Building Buffalo: Buildings From Books, Books From Buildings. The exhibit will feature a large selection of rare, illustrated architectural books from the Library's collection dating from the fifteenth century to the mid-twentieth century. The bonus for those who are geographically distant from Buffalo is that, as part of the exhibit, the Library has also made dozens of historical architecture books available online, completely digitized and free to the public."
Article includes highlights and photos of the exhibition. The list of online books (with links) can be found
here
. (warning: PDF)
Inside the Bizarre Personal Lives of Famous Architects
by Megan Fowler
Gossipy paragraphs about five mega-star architects with some links to more information. Fun illustrations.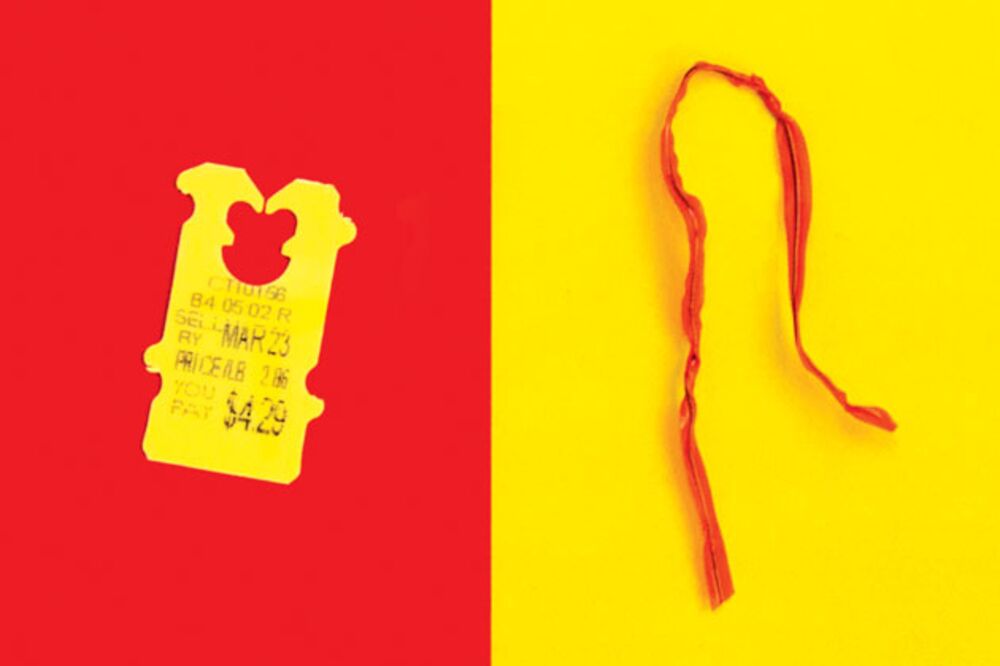 Most of the World's Bread Clips Are Made by a Single CompanyA brief history of the Kwik Lok Closure.
by Eric Grundhauser
and
Twist-Ties vs. Plastic Clips: Tiny Titans Battle for the Bakery Aisle
by Paul Lukas
from my shelves...
Landscape in Concrete
by Jakov Lind; Ralph Manheim (Translator); Joshua Cohen (Introduction)
A tragic/comedic tale of the absurdity of war told from the prospective of Bachmann, a WW2 German soldier, the survivor of a devastating battle where almost his entire regiment was lost in the mud of the Eastern Front. He is declared mentally incompetent and is set for discharge. He runs away and tries to find his regiment. Strange adventures ensue with an assortment of odd characters: a poisoner/deserter, a homosexual officer, a deranged former schoolteacher turned double agent, Bachmann's large girlfreind, an odd judge, Gypsy musicians.... I must read more by this author.