Lots of online foodie stuff this week, then a few poems, a book of stories, and some journeys.
Whew! Unlike last week, the story this week is totally readable. And the card search was fun.
This week's story:
Why I Can No Longer Look At A Picnic Blanket Without Laughing
by Yukiko Motoya, translated from the Japanese by Asa Yoneda
What can a clerk in a trendy boutique do when a customer spends over twenty-four hours in a changing booth? a fun story that comes complete with diagram.
This week's card: the Three of Clubs was a challenge--I wanted something innovative and possibly a little bit silly. It would have been a lot easier if it had been a face card or an ace. Maybe I could go with a pack design?
Here is one from
Fashion Playing Cards by Connie Lim Pt. 3
but it's not right because there was only one customer in the changing room...so I looked some more..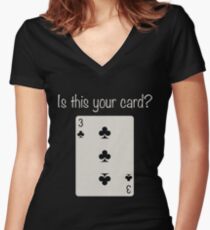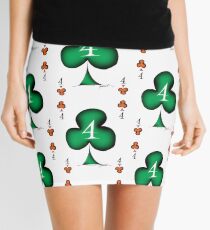 ...perhaps she was trying on these items
from
Redbubble Ltd.
...but, then again, these are rather ordinary selections and by the end of the story...
... we aren't sure just who (or what) that customer was, but she certainly wasn't
ordinary
, so maybe this one from Hachimitsu Ink, which specialize in creating artwork featuring Djinns and Mermaids, will better illustrate the story.
(Image is from PlayingCardCollector.net I couldn't find the image on the Hachimitsu Ink site, but I had fun looking)
elsewhere online...
My current MOOC course:
Food Security and Sustainability: Food Access
From Wageningen University & Research (The Netherlands); a collaboration between Wageningen University and the Wageningen Research foundation.
Course goals:
understand the basic principles of food access
understand actors' choices influencing food access
discern dilemmas at household, local, national and international levels get the big picture when the connections between levels and actors regarding access to food have been unraveled.
This article seemed to go along with the course goals.
Dining in the Wilderness: The Restaurants in America's National Parks
by
and more foodie stuff...
The Global Feast: Writing about Food
:
"This month we welcome you to a banquet of international food writing.... Forced to cook in her father's dive restaurant, Ananda Devi's young girl finds revenge is a dish best served hot
.
Argentine sensation Mariana Enriquez gets to the meat of the national dish. Jeon Sungtae meditates on meals turned sacramental. Greek cooking authority Diana Farr Louis reports on sustenance both figurative and literal in refugee camps. Kanako Nishi has a bone to pick with table manners. Manuel Vázquez Montalbán channels a gourmand Robinson Crusoe. In two nostalgic memoirs, Prasanta Mridha remembers that Bangla street food is right up his alley, and Moshe Sakal recalls one happy childhood in two culinary traditions"
Foods the Romans brought to Britain
by Cindy Tomamichel. A brief survey of the changes in diet, agricultural practices, and food distribution that came with the Roman occupation of Britain.
How army rations helped shape food
by Veronique Greenwood
not foodie, but fun...
The Fine Art of Cheating in Baseball
: Remembering Red Faber, One of the Last Great Spitballers. An excerpt from
Off Speed: Baseball, Pitching, and the Art of Deception
by Terry McDermott.
from the library...
The Other Language
by
Francesca Marciano
Excellent collection of short stories, most featuring Italians in international settings.
Contents: The other language; Chanel; Big island, small island; The presence of men; An Indian soirée; The club; The Italian system; Quantum theory; Roman romance.
The cover, while appropriate,only tells a part of the story. The trip wasn't as tranquil as the photo suggests.
from my shelves...
Moving the Palace
by Charif Majdalani, Edward Gauvin (Translation from the French)
A magnificent road trip! A Lebanese adventurer leaves his assignment with the British army to take over a perilous venture abandoned by another Lebanese adventurer. It's nothing less than moving an entire palace (in pieces) across deserts and seas from Tripoli to Beirut. By camel, mule, horse, and boat. In 1908. When the region is filled with unrest and feuding tribes. Not all is fighting--there are luscious banquets, merry story telling sessions, and a host of eccentric characters.
From my subscription to New Vessel Press.
Atlantic Hotel
by João Gilberto Noll, Adam Morris (Translation)
In this short novel a man wanders around Brazil, sometimes by bus, sometimes by car, and sometimes by foot. He seems to encounter misfortune at every stop. Who is he? Why does he wander?
From my subscription to Two Lines Press.
T
he Last Days of Café Leila
by Donia Bijan
When Noor was eighteen her father sent her and her brother out of Iran to the United States. He felt they weren't safe in the Islamic Republic. Thirty years later Noor, with her reluctant teenage daughter Lily, returns to Tehran for a visit. Noor's marriage has fallen apart and when she arrives at her childhood home, she finds her father is ill. Noor must cope with the changes in her homeland and her rebellious daughter. It's a difficult story, well told but just a tad simplistic. It is a coming of age story for both Noor and Lily. Both make potentially disastrous decisions. At times Noor seems immature but she really doesn't seem to belong anywhere. The novels leaves us with that old question: Can you go home again? Advance review copy via LibraryThing.
Can you go home again?
For me, the answer has often been "No." But sometimes you
can
visit your childhood in someone else's poetry...
So Sweet Against Your Teeth: Poems from Childhood's Fall
(Woman Song Book 1)
by
June Gillam (Kindle ed.)
"
A chapbook of 15 poems looking back on struggles and joys of childhood." These certainly reached me. A step back in time to the house next door.