Oh boy! Seventeen books in fourteen days? Not exactly--some were holdovers from last month and a couple were not very long. Also it's been less than ideal weather for going out. Brrr.
And
today my internet/tv/phone was out for twelve hours. So reading was the way to spend the day.
Still it was a lot of reading, most of it excellent or very good. Three were so-so, one was pretty much a dud, and one went back to the library unread.
Finished the Hašek (a holdover from January), made some progress on
The Art of Flight
by Sergio Pitol, and dipped in my "owned but unread" pile for five (it didn't make much of a dent as I rec'd five more books in the mail). Also read some good new books from the library (but sent The Portable Vleban back without finishing--just not my cuppa).
The Good Soldier Švejk
; Hašek, Jaroslav; Cecil Parrot (Translator), Josef Lada (Illustrations)
The absurdities of the military during wartime. A thoroughly satisfying read. The book that inspired Joseph Heller's
Catch-22
Library Book
Cover art:
Josef Lada
The Vegetarian
; Kang, Han; Deborah Smith (Translator)
Frighteningly beautiful. A young woman's descent into madness as viewed by her husband, her brother-in-law, and her sister. I'm glad it is only 188 pages because I had a hard time putting it down. Library book
Jacket design:
Christopher Brand
Jacket photo: 100 / Moment/ Getty Images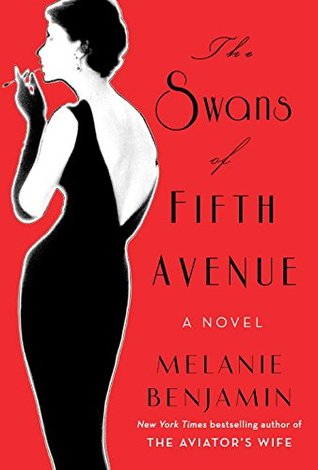 Unspeakable Things
; Spivack, Kathleen
Spivack dares to speak about the terrible things people do to one another. The telling is sometimes poetic, sometimes mythic, and often uncomfortably graphic and realistic. Hard material but well worth reading. Library book.
The Swans of Fifth Avenue
; Benjamin, Melanie
Gossipy, bitchy, delightful fictional account of Truman Capote, Babe Paley, and their crowd. Library book.
Jacket design: Belina Huey
Jacket photo: Lillian Bassman, 1956
The Pets
; Ólafsson, Bragi; Janice Balfour (Translator)
Very funny tale about a man sort of trapped under his own bed whilst an odd group of friends, acquaintances and strangers have a sort of party in his flat. My copy.
Cover design:
Milan Bozic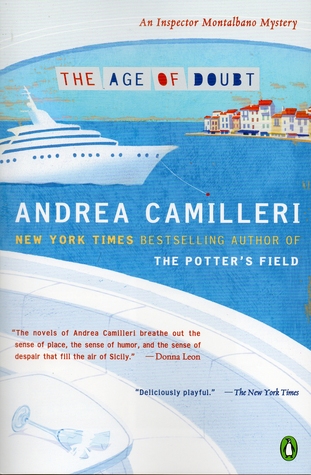 The Age of Doubt (Commissario Montalbano #14)
; Camilleri, Andrea; Stephen Sartarelli (Translator)
Camilleri is fun to read. Interesting plots, limited violence, a touch of romance, and
food!
My, my Inspector Montalbano eats well. He also manages to tell white lies in awkward situations--reminds me of the Judi Dench role in the Britcom
As Time Goes By
. My own copy, picked up at a library friends' sale.
Cover design: Paul Buckley Interesting
Q & A with Paul Buckley, Penguin US
at
The Casual Optimist
Cover illustration:
Andy Bridge
New Islands And Other Stories
;
Bombal, María Luisa; Richard and Lucia Cunningham (Translators)
Five short stories about women. Magical realism. My copy.
Baboon; Aidt
, Naja Marie; Denise Newman (Translation)
Strange (but good) short stories. Most start out as normal vignettes of everyday life--but then things happen. My copy.
Cover design:
Gabriele Wilson
A Meal in Winter
; Mingarelli, Hubert; Sam Taylor (Translator)
Three German soldiers face a war time choice. A difficult, disturbing tale told in simple, direct language. My copy.
Dreams of Dreams and the Last Three Days of Fernando Pessoa
; Tabucchi, Antonio; Nancy J. Peters (Translator)
My reading of
The Art of Flight
by Sergio Pitol led me to Tabucchi. Pitol discusses a different Tabucchi book (
Pereira Declares
) but I decided to start with this one. It's delightful! Tabucchi creates dreams for twenty great minds (writers, artists, etc.). Highly recommended.
Cover design: Rex Ray
35 Sonnets
; Pessoa, Fernando
Written in English, self-published by Pessoa in 1918.
In the Shakespearean style. Worth reading & studying. Read on Project Gutenberg.
Pereira Declares: A Testimony
; Tabucchi, Antonio; Patrick Creagh (Translator)
Politics in Salazar's Portugal. Library book.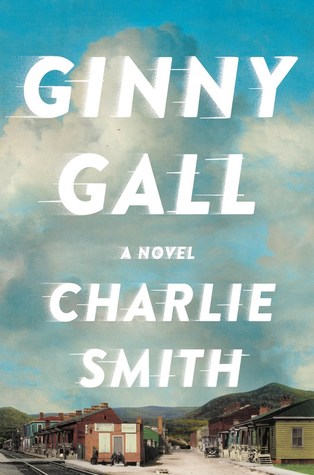 Ginny Gall
; Smith, Charlie
Growing up black in Jim Crow America. Lovely, poetic writing. Makes me want to read more by this author. Library book.
Also read:
Where My Heart Used to Beat
;
Faulks, Sebastian
Kinda boring with some brilliant passages. Middle age Englishman remembering his career, his war, his life...When I can set a book aside in the middle of a sentence to go get a snack, the book isn't holding my interest. Library book.
Identity
(Fina Ludlow #2); Thoft, Ingrid
Fina is a private detective working for her father's law firm. The case she is working on involves a woman who wants to sue a sperm bank to learn the identity of donor who is father to her seventeen year old daughter. There are lots of complications. The basic story is good, but at times it moves a little slowly. I didn't read the first Fina book, and I probably won't read the next. Advance Review Copy.
Slave and Sister
; Waldfogel, Sabra
Jewish plantation owners and their slaves in Georgia. Interesting premise, characters and situations. Drags a bit in the middle. Wavered between two and three Goodreads stars, finally gave it three. My copy from blog win.
One More Day
; Simmons, Kelly
I jumped all over the place--skipping sections, reading the end after I'd read about a third of the book, annoyed because of the paranormal elements, the teases about secrets, the uneven pace, etc. I think I actually read the whole thing. Generous with my stars (two). Library book.