Some really good reading both in books and online.
The Journey
by
Sergio Pitol
,
George Henson
(Translation)
Pitol's musings on visiting Russia and Georgia in 1986. Marvelously informative and amusing. And, as with my previous Pitol reading, it had me Googling to find more about the people and places he discusses. (See my post
More Pitol readings
)
My copy via my subscription to Deep Vellum Books.
THE INSPECTOR-GENERAL: A comedy in five acts
By Nicolay Gogol; Translated by Thomas Seltzer. A classic comedy of mistaken identity, corruption, pomposity, and other social nonsense. I was inspired to read because of the Pitol book. On Project Gutenberg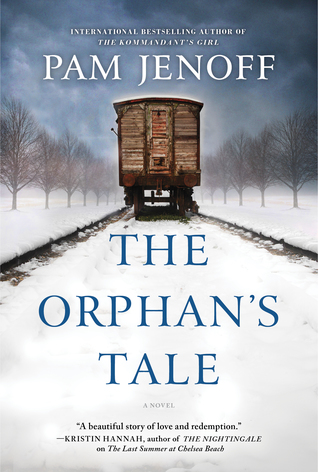 The Orphan's Tale
by Pam Jenoff
Another WW2 novel--this one follows two female aerialists performing in a German circus in occupied France. One is a German Jew being hidden and protected by the circus. The other is a young Dutch woman who is caring for a Jewish baby she rescued. Well told story of a developing friendship, difficult choices, suspense, loss, and a kind of redemption.
Advance review copy.
My Wish List
by Grégoire Delacourt, Anthea Bell (Translation)
What would you do if you won the lottery? Would you change your life or not? Jocelyne wins and doesn't know what to do so for a time she does nothing. But then.... A quick, light read which I enjoyed. My copy.
The Prophet of Zongo Street: Stories
by Mohammed Naseehu Ali
Nice collection. Some are set in Ghana. Others are about Ghanaian immigrants in New York. All are filled with interesting characters, a bit of whimsy, superstition, and mischief. (warning some people might be put off by the sex in a couple of these)
Contents: The story of day and night; The prophet of Zongo Street; Live-in; The manhood test; The true Aryan; Ward G-4; Rachmaninov; Mallam Sile; Faith; Man pass man.
My copy was a library sale find--for 10 cents.A great buy.
If Venice Dies by Salvatore Settis, André Naffis-Sahely (Translation)
Excellent examination of a number of issues facing the future of the historic city of Venice (and by extension other historic cities in the rest of Italy and the world). Tourism, declining population, political graft, corporate irresponsibility, and lack of architectural ethics are among the issues discussed. Settis also speaks on what it means to be a city. My copy through a subscription to New Vessel Press.
Online
Finished the excellent online architectural history course which I started in October (see my post of October 15,2016
). I am so glad I signed up for the class. Among other things, it greatly enhanced my reading of
If Venice Dies.
Keeping the Foreign in Translated Literature: a Dispatch from the Oklahoma Prairie
by George Henson
Hemingway vs. Ken Russell: Or Why You Should Compare Apples to Oranges
by Noah Berlatsky "...the differences and similarities lead you to ideas, and aesthetic perspectives, you might not have had otherwise."
Here's What Western Accounts of the Kowloon Walled City Don't Tell You
by Sharon Lam
.
Population density in Hong Kong.
AD Classics: Royal Basilica of Saint-Denis / Abbot Suger
by Luke Fiederer
This went along quite nicely with one of the recent lectures in the online course I'm taking:
A Global History of Architecture.
Concrete clickbait: next time you share a spomenik photo, think about what it means
; Text by Owen Hatherley; Images by Jan Kempenaer.
A discussion of the strange World War Two monuments found in areas of the former Yugoslavia.
and finally...to end on a sweet? note...
A Perfume that Smells Like Poop?
By Bill Gates. All in the name of research...