This week I juggled several short story collections and only finished one book (a biography, not short stories).
The "
Deal Me In
" card this week is the Five of Diamonds; the story is
The Last Asset (on Project Gutenberg in

The Hermit and the Wild Woman and Other Stories

, by Edith Wharton)
Americans in Paris. Love this sentence "
He was presumably a bachelor—a man of family ties, however relaxed, though he might have been as often absent from home would not have been as regularly present in the same place—and there was about him a boundless desultoriness which renewed Garnett's conviction that there is no one on earth as idle as an American who is not busy."
from the library...
Empress of the East; How a Slave Girl Became Queen of the Ottoman empire by Leslie Peirce
A biography of Roxelana, wife of Sultan Suleyman the Magnificent.
also from the library....a film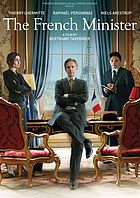 The French minister / directed by Bertrand Tavernier. New York, NY : IFC Films, [2014]
A spoof on french involvement in international diplomac

y.