October turned out to be a month totally devoted to reading library books. I really didn't intend to let everything else pile up, but that's what happened. The library filled a bunch of my requests and since most were new books, they had short loan periods. There's quite a variety here--some really great books were released recently. I was going to start November with something from my owned book TBR stack, but I got a notice that Orham Pamuk's new book
A Strangness in My Mind
was waiting for me on the holds shelf. So I'm starting off the month with it. (I'm liking it.)
So here's what I read during the last couple of weeks:
The Sorrow Proper
; Drager, Lindsey
I closed the book and said "Wow" or was it "Whew"? I gave it 5 stars. I can't say why I liked it so much because I can't talk about it. I need to hold it and savor it because if (or when) I re-read it, it will be a different book. Maybe I should buy the Kindle version. This is an amazing cover, especially when viewed on a
black background.
Appropriately, because it is partly about libraries, I read it as a Library book.
A House of My Own: Stories from My Life
; Cisneros, Sandra
I enjoyed most of the selections in this collection of miscellaneous writings by the author of
The House on Mango Street
. Lots of reflections on writers and the writing process, growing up as an American of Mexican descent, living in various places, and living alone (and liking it). Library book.
Our Endless Numbered Days
; Fuller, Claire
A gripping story, hard to put down. One of those books that you are sorry to see end. I'm looking forward to her second book,
Swimming Lessons
, which will be released in late 2016 or early 2017. Library book.
England and Other Stories
; Swift, Graham
Very good collection. The twenty-five stories are set in England. Most are less than ten pages but Swift says a lot in that space. Library book.
In the Country: Stories
; Alvar, Mia
Another very good story collection. This one about the lives of
Filipinos both at home and abroad (US and Middle East).
Library book.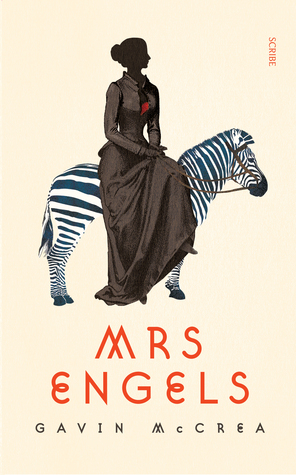 Mrs. Engels
: A Novel; McCrea, Gavin
Lizzie Burns was the companion of Frederick Engels. In this novel Lizzie tells the story of their relationship. Whether the narrator is reliable or not makes little difference; she tells a good story. This is Gavin McCrea's debut--I'm looking forward to what he does next.
Library book.
Battle of the covers: I prefer the US (left) to the UK (right)
Sweet Caress
; Boyd, William
Sweeping novel about a female professional photographer. Perhaps a bit too sweeping. I liked it a lot, right up to the part about Viet Nam. Library book.
The Hollow Land
; Gardam, Jane
Not short stories, but episodes in the lives of two families. It reads almost like linked short stories, and it's delightful. Library book.
The Ladies of Managua: A Novel
; Gage, Eleni N.
Three women, a grandmother, her daughter, and her grand-daughter tell this story in alternating chapters. Each has a secret. I liked the book, but it could have been a bit shorter and the grand-daughter's secret really came as no surprise. Library book.
Mislaid
; Zink, Nell
The cover looks like something out of late 50s suburbia, but the story isn't suburban. It starts at a small southern women's college known for attracting lesbians. A student gets knocked up by a poetry teacher when he momentarily forgets that he's gay (and she forgets that she's not really interested in men). So they marry, have a son and a few years later a daughter. The marriage is doomed, he threatens to have her committed, and she flees with the daughter. The plot thickens (muddles?) when she disguises herself and her blond daughter as being black. No, they don't go into blackening their skin, it's more complex than that. It's offbeat, a bit goofy, a little silly and fun with serious underlying themes. Library Book.
Orphan Train
; Kline, Christina Baker
Interesting novel based on a little known bit of US history. Library book.
Church of Marvels
; Parry, Leslie
An ok read, circus performers, an undertaker, a night-soiler, a baby broker, stumble around the seedier parts of turn of the century (19th to 20th) New York. Full of strange people, weird coincidences, and grim locals; it didn't really work for me. Library book.
Come Hell or Highball
(Discreet Retrieval Agency, #1)
; Chance, Maia
A pleasant fluff. New York in the 1920s, the rich get poorer, actors act (badly), there are a couple of murders, a cute dog, and lots of gin and whiskey. A so, so beginning to a series I probably won't follow. Library book.